Engineering Plastic
"Engineering plastic" means "engineering plastic" and is a high-performance synthetic resin with high durability and heat resistance. Among them, those with particularly high performance are called "super engineering plastics" and are used for industrial parts that require high functions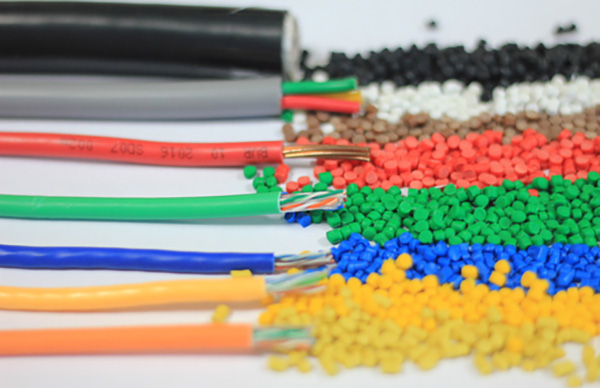 Cable Compound
A cable compound is a material, usually petroleum-based, used to fill an electrical cable to limit intrusion from water and to provide extra insulation. Numerous types of cable including electrical and phone lines can be filled with cable compounds by manufacturers and installers to protect the integrity of the line.
PVC Compound
PVC compounds are based on the combination of the PVC polymer RESIN and additives that give the formulation necessary for the end-usage (Pipes or Rigid Profiles or Flexible Profiles or Sheets). The compound is formed by intimately mixing together the ingredients, which is subsequently converted into the "gelled" article under the influence of heat and shear force.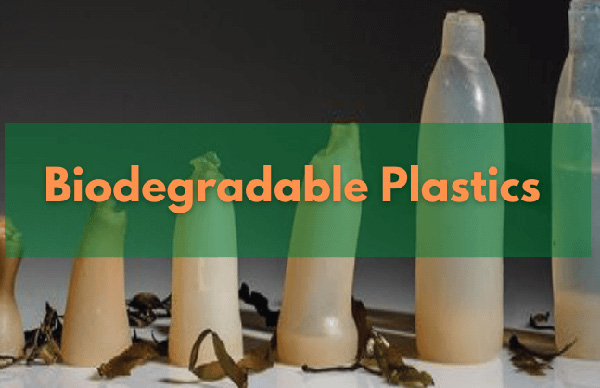 Thermoplastic TPEs
Thermoplastic elastomers (TPEs) are a diverse family of rubber-like materials that, unlike conventional vulcanized rubbers, can be processed and recycled like thermoplastic materials. Even though TPEs are thermoplastic, they exhibit elasticity similar to that of a cross-linked rubber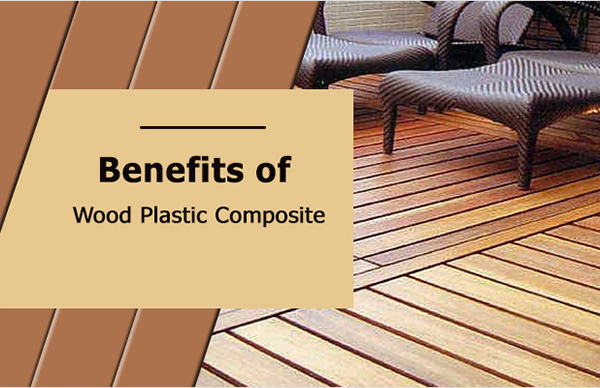 WPC Composites
Wood-plastic composites (WPCs) are composite materials made of wood fiber/wood flour and thermoplastic(s) such as polyethylene (PE), polypropylene (PP), polyvinyl chloride (PVC), or polylactic acid (PLA). In addition to wood fiber and plastic, WPCs can also contain other lignocellulosic and/or inorganic filler materials.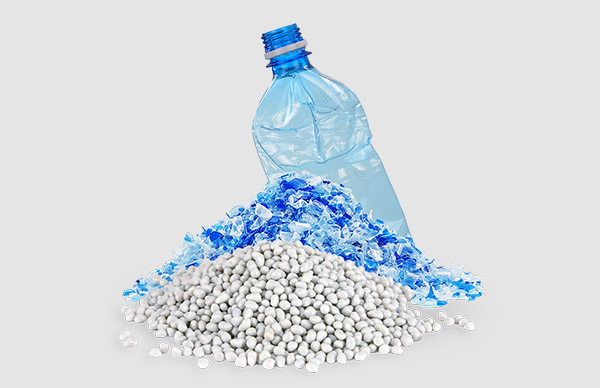 PET Recycling
R-PET flakes recycling is not like normal PP or PE recycling, PET requires a special design of extruder to keep it good IV, Our twin screw extruder does not need the pre-crystallization system, so it can save more energy and labor cost. From 2018 to now, we exported more than 100 lines worldwide, We can provide an output capacity from 100kg/h to 1000kg/h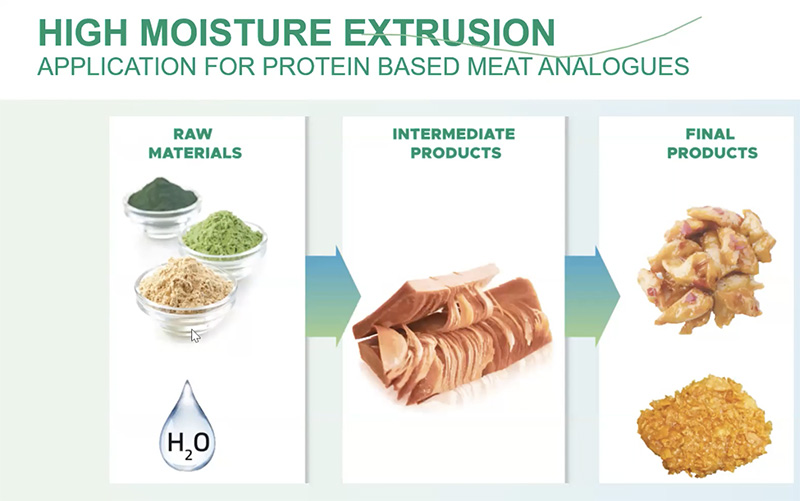 HMMA/TVP Food
A Co-rotating Twin-screw Extruder is preferable to produce HMMA and is made with proper concentrations of SP with plant proteins or with MA, with high moisture levels. However, the water preferably @ 70 C needs to be introduced online into the Extruder just ahead of the Feeding zone through accurate Dosing Piston pumps. Further 2 separate feeders are necessary, one each for SP and MA or other plant proteins, because the degree of loading greatly affects the final texture and properties of HMMA.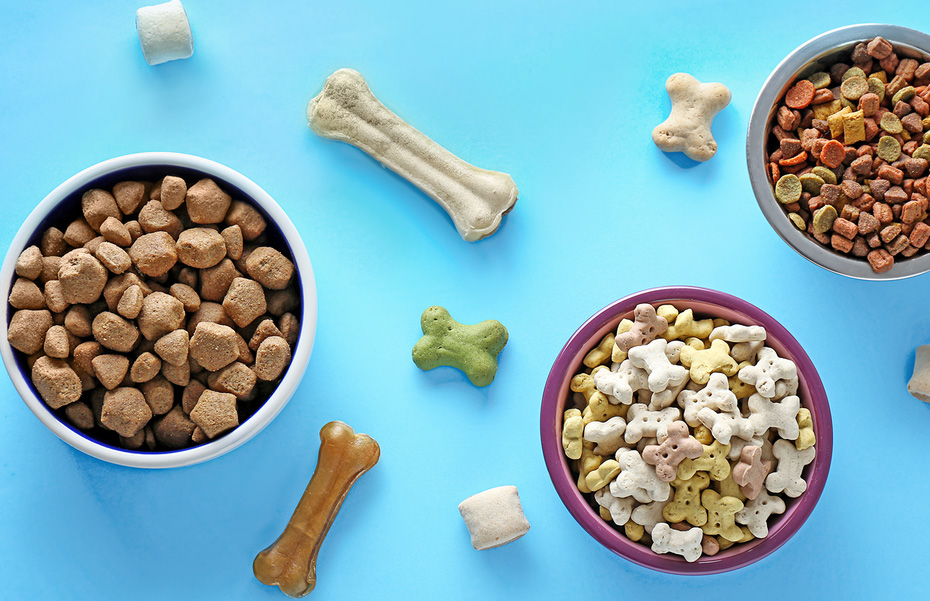 PET Food
The pet food market is in constant development and the increasing considerations for the health and well-being of pets have set new standards and higher demands for the pet food industry. Pet food is expected to come in many different shapes, colors, and flavors. The demand for high-quality pet food, with an appealing visual appearance as well as the right nutritional benefits, requires advanced, multifunctional equipment.